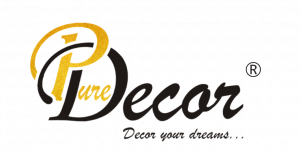 Thanks for shopping at Pure Decor. We appreciate the fact that you like to buy our products.
We understand that sometimes a product may not be what you expected it to be. In that unlikely event, we invite you to review the following terms related to cancellations. As with any shopping experience, there are terms and conditions that apply to transactions at Pure Decor Website.
Please remember that by placing an order or making a purchase at Pure Decor, you agree to the terms set forth as below.
CAN I CANCEL MY ORDER ?
You can cancel your order online before the product has been shipped. Your entire order amount will be refunded.
Unfortunately, an order cannot be cancelled once the item has been shipped/delivered to you.
HOW LONG WILL IT TAKE TO PROCESS THE CANCELLATION REQUEST?
Once you request the cancellation of item(s) in your order, it will take us a maximum of 2-3 business days to cancel the order and initiate a refund. You will be notified of the same.
If the Order Status shows the item(s) in your order as 'Shipped', then the cancellation request is nullified and the courier will reach you.
WHO DO I CONTACT FOR QUERIES REGARDING CANCELLATIONS?
You can write to us at info@thepuredecor.com or call us on 7701987086, 10.30am to 7.00pm
Kuber Plaza, C-2, Acharya Niketan, Mayur Vihar-I, Delhi – 110091
INDIA